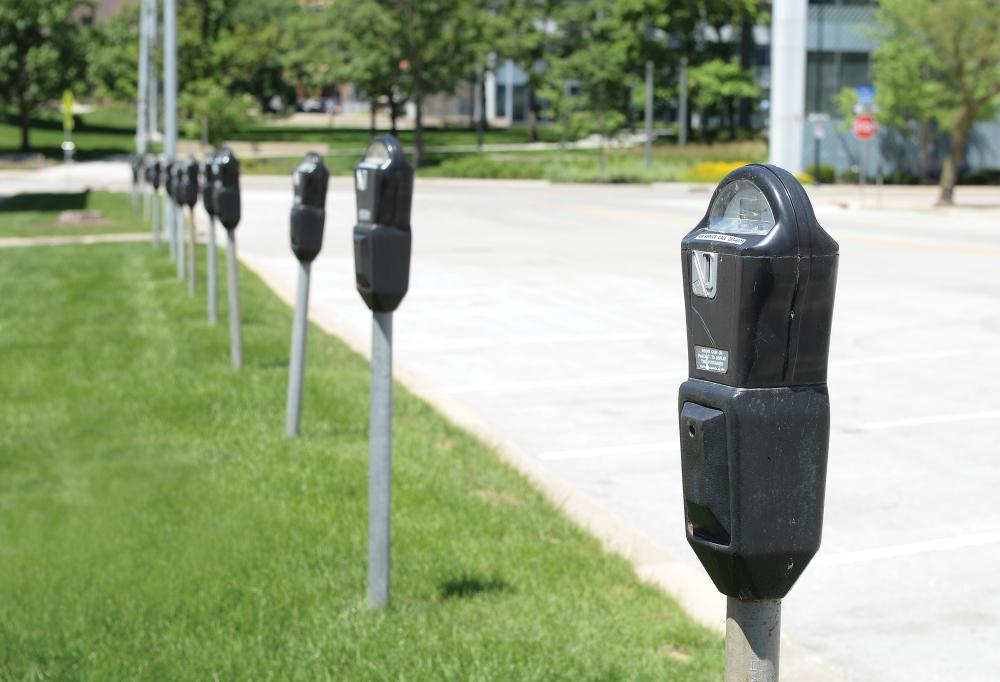 As cities across the state continue to reopen, the coronavirus pandemic is affecting local governments in ways one might not usually think.

Business shutdowns in addition to cancellations or postponements of sports, theater and other cultural events, not to mention people working from home, has meant fewer people getting out and about, fewer people shopping and, yes, fewer people using city utilities in some parts of the community.

It was recently reported that the city is anticipating a $1 million loss from parking fees at downtown meters and seven parking ramps, but the city's interim finance director, Nick Schaul, said those numbers could trend higher depending on how quickly people return to the downtown area. The city suspended enforcement of meters in March but recently resumed those activities.

"We are reengaging the meters again, but it is a slow turn on how much is coming to Des Moines until different things actually start returning or different events are allowed to be held," Schaul said.

Schaul released a memo to city staff in early April estimating the financial effects of the pandemic on the city from mid-March through May. From lost library fees, reduced fees for parks and recreation, declines in hotel/motel tax revenue, and lost gambling revenue, the city projected an estimated $17.9 million disruption in its revenue stream because of the pandemic.

Another item in the city's budget that is taking a hit is the sanitary sewer fund, which generates revenue when wastewater goes down the drain, whether it be by flushing, washing your hands or taking a shower. According to the memo, the city was projected to lose about $2.2 million in that fund, primarily because of fewer people working downtown and fewer visitors to hotels as events have been canceled and other businesses shut down.

But Schaul said when a new budget projection is issued, most likely in July, he doesn't expect that amount to be as high as originally thought, because of, to some extent, the increased use by people working remotely at home.

"In our re-estimation I don't think that that's going to be near that same dollar amount, just because it turns out we didn't have as low as usage as we initially thought we might have," Schaul said. "It wasn't severe as we had originally thought."

With declines in some funds such as parking and sanitary sewer funds, one might wonder how that affects the overall budget. According to Schaul, those two funds in particular are called, in city budget lingo, enterprise funds. That means they are self-supporting and revenue that is generated by them goes back to support those programs.

To offset parking losses, for example, the city may look at using tax increment financing funds and other approaches to support the system.

"We would have to evaluate what we could fund with that revenue, and if we have a sharp decrease on that, we'd have to evaluate different ways of approaching different projects or how we fund those projects," Schaul said.

The effect of the pandemic on local option sales tax collections isn't clear, yet, he said, because of the process used by the state to collect and disburse revenue to communities.

The state estimated early in this fiscal year — last summer — what sales tax revenue would be for the rest of the fiscal year, and began making payments on that estimate, Schaul said.

The state then reevaluates payments in January or February and adjusts payments for the last six months of the fiscal year. Then, in November, the state looks at actual sales tax receipts and payments, and corrects any discrepancies that exist.

"Then they'll basically say, OK, we either overpaid you or we underpaid you, and if they underpaid us, they will pay the community the remainder," Schaul said. "If they overpaid us, they will adjust the next year's local option sales tax by the amount they overpaid."

Schaul said he didn't immediately know if the state had begun adjusting payments to Des Moines because the check doesn't usually come until the end of June.